RAP Housing is a system of self-supported, democratically operated homes that offer residents recovering from substance abuse, trauma, homelessness or domestic abuse, the peer support to develop long-term life skills.
RAP is about learning how to live and how to relate to a community and build social capital. RAP does not provide treatment for specific pathologies, such as addiction. RAP is about learning how to take responsibility for oneself and others. RAP is using a system of operations which, when followed, results in a financially viable house with acceptable standards of behavior.
RAP houses are "group" homes with 6-12 adults living in the house. Houses are single sex but children of either sex can be housed with their parents. Despite some initial concern about children in men's houses, the need for family reunification has driven RAP to support men's with children houses. The alternative would be for these children to be in homes with substance abuse or foster care.
Houses are "self-sufficient." That means that the house must develop a budget and spread the costs over the membership of the house. House members must be able to pay their "equal expense share" (EES) which includes their share of the rent, utilities, cable and internet, common household goods, pay back the initial loan to get the house started, chapter dues a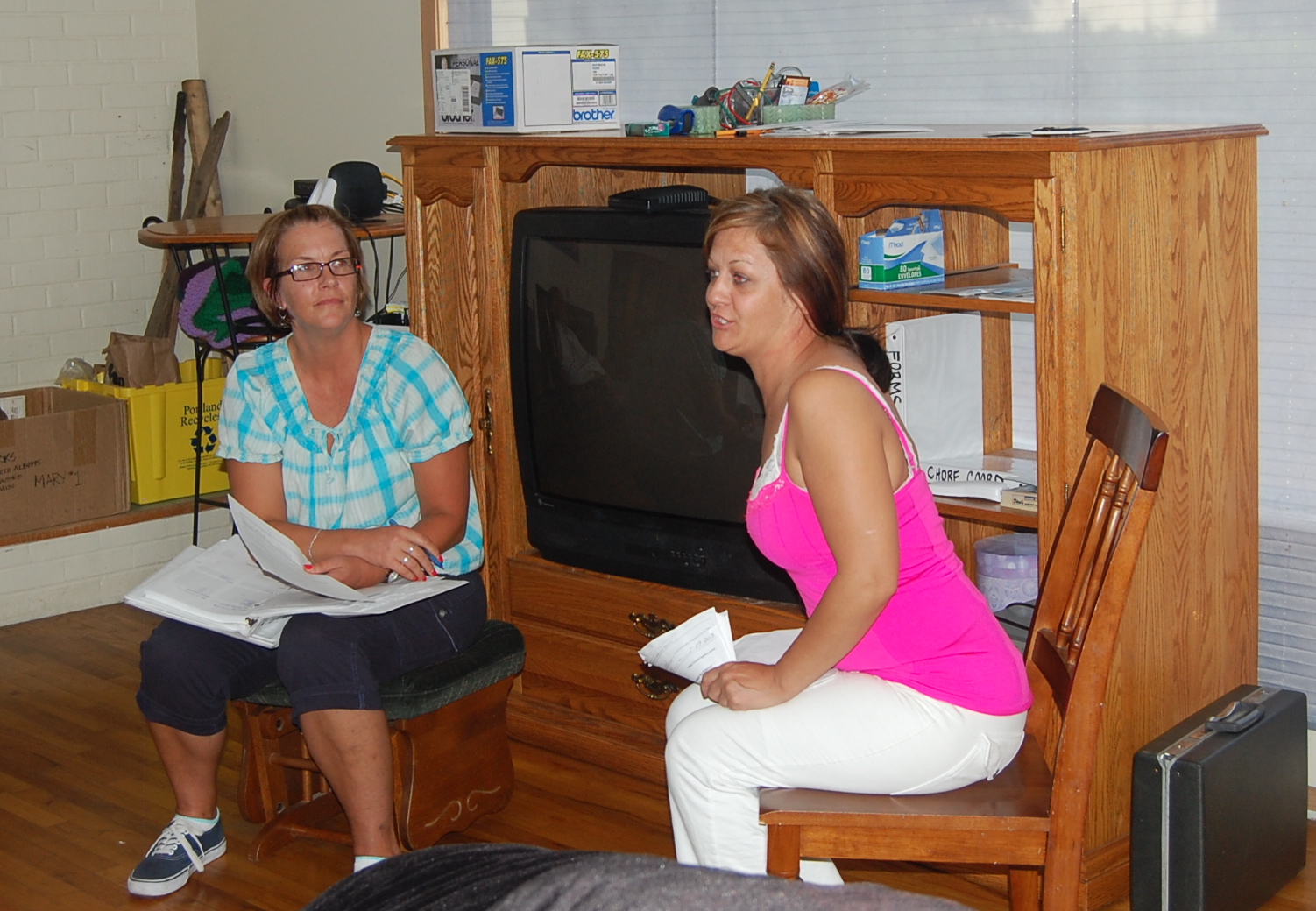 nd $15/month into the system. This usually amounts to $400-450 per month.
Houses are "self-managed." When a member enters they are asked to sign a contract stipulating that they understand the basic RAP policies. The houses then manages itself based on a list of "
rights and responsibilities
" that has been voted on by the house. The house meets weekly to deal with administrative and personal issues in the house. The house can ask for help from the "chapter" or from RAP staff if they feel the need.
Houses are "democratically run." All house decisions must be made at a house meeting. Motions affecting the house, or any member in the house must be voted on and approved by a house majority. All motions are recorded in the house minutes. Any member can ask for a review of house decisions by chapter officers or a RAP staff member.
The Revolving Loan Fund is the mechanism for opening new houses. It costs around $5000 to open a house. That amount is borrowed by the house from the revolving loan fund and then the house must pay it back over 25 months.

RAP's role is to provide support on all levels as needed. The executive director is the program manager and the final point for issue resolution. Staff attend house meetings, work with members when there are problems and are on call for any emergencies.