Wayne Kline, Harvard MBA
Executive Director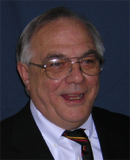 (503) 927-3085
wk@rap-nw.org
Guin Gage
Office Manager
ggage@rap-nw.org
Wayne Kline graduated from Harvard magna cum laude and then from the Harvard Business School. He worked in internal audit for a large international construction company, Dravo, in Pittsburgh. He then moved to Portland where he worked as a financial analyst at Hyster. When Hyster wanted to move him to Indiana, he decided to start a computer time share business which he ran for 9 years as Chairman and CEO. He sold his company in 1991.
He then decided to realize a lifetime dream and go into History. He received an MA for Portland State and was accepted for a Ph.D. program at Cambridge University in Cambridge, England.
He joined Oxford Houses of Oregon in 2002. From 2003-04 he was a Chapter Treasurer. From there he became the Chapter Chair and then the State Treasurer. He was hired as an Oregon Recovery Homes (ORH) outreach worker by Ecumenical Ministries of Oregon and then moved to RAP when the state decided to move the ORH contract to RAP. In 2006, he became the Business Manager for RAP and in 2007, the Executive Director.
Under his leadership, RAP has expanded the Oxford model to work with other at-risk populations. They include domestic violence survivors, people using medicated assisted treatment for addiction (methadone and suboxone) and chronically homeless women and children.
Guin Gage is the office manager and our data management person. Guin triages call into our help line, she does the bookkeeping and she keeps Wayne in order. She also collects data from all the houses so RAP can quantify the value of its services. Guin is also a student who will be focusing her studies on finances. Guin is a longtime supporter of RAP, having volunteered through the Jobs program many years ago. We are happy to finally have Guin on board.